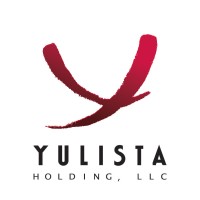 Employment Verification for Yulista Tactical Services
About
Yulista Tactical Services
Yulista Tactical Services (YTS) is a division of the Yulista Holding Company and is a global provider of mission-critical support services for government, defense, and commercial customers. The company was founded in 2001 and is headquartered in Huntsville, Alabama. It is a certified small business under the US Small Business Administration. YTS provides a wide range of services including aviation maintenance, logistics, intelligence analysis, weapons systems support, medical support, and training. The company has a proven track record of providing high-quality services to customers in some of the most challenging environments around the world. YTS has a dedicated team of highly trained professionals with decades of experience in their respective fields. Its workforce includes veterans from the US military and other government agencies, as well as technical experts in aviation, logistics, and other critical areas. The company has received several awards and recognitions, including the 2021 GovCon Awards for Contractor of the Year, Customer Service, and Executive of the Year. Overall, Yulista Tactical Services is a trusted partner to its customers, delivering reliable and effective solutions to support their mission-critical operations.
Verify your employment at Yulista Tactical Services
TRUV allows you to complete employee, employment and income verifications faster. The process is simple and automated, and most employees are verified within 24 hours. Verifiers love TRUV because it's never been easier and more streamlined to verify an employee.
Number of employees
600

–

20000
Address
5015 Business Park Blvd Ste 3000, Anchorage, AK, 99503
Create an account instantly and start building with Truv. You can also contact us to design a custom package for your business.