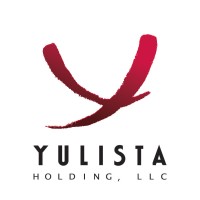 Employment Verification for Yulista Tactical Services
About
Yulista Tactical Services
Yulista is an industry recognized leader in the modernization and service life extension of rotary wing and fixed wing aircraft. Yulista capabilities include aircraft technology insertion, modification and maintenance, and aircraft training simulators and devices. We are certified as a Federal Aviation Administration (FAA) Certified Repair Station, meeting Combined Federal Regulations (CFR) Part 145 requirements for qualification of repair parts, authorized tools and equipment, calibration standards and procedures, training requirements, and FAA maintenance records. Yulista's wide ranging capabilities include engineering and manufacturing; maintenance and modifications; integrated logistics support; and training solutions. Yulista Holding and its subsidiaries are EOE.
Verify your employment at Yulista Tactical Services
TRUV allows you to complete employee, employment and income verifications faster. The process is simple and automated, and most employees are verified within 24 hours. Verifiers love TRUV because it's never been easier and more streamlined to verify an employee.
Number of employees
600

–

20000
Address
5015 BUSINESS PARK BLVD STE 3000, Anchorage, AK, 99503
Create an account instantly and start building with Truv. You can also contact us to design a custom package for your business.
Learn more about
verifications