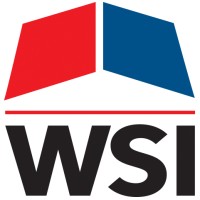 Employment Verification for Warehouse Specialists
About
Warehouse Specialists
WSI® (Warehouse Specialists, LLC) is one of the largest privately held logistics companies in the U.S. Over the past 50 plus years, we have grown to span a nationwide distribution network with global logistics reach. WSI delivers reliable, integrated logistics and warehousing to increase efficiency and reduce costs for a wide range of customers and commodities, including fulfillment needs, chemicals, hazardous materials, consumer packaged goods, paper, and many many more. WSI's continued investment in technology allows us to continuously improve the level of service, business continuity, and responsiveness that our customers have come to expect. Our Condition, Count & Time® promise ensures high-quality, accurate, timely performance. A solutions-oriented approach results in the optimal supply chain strategy for each customer's unique business needs. What we believe. We conduct business with integrity. We approach every day with the goal of Absolute Reliability. We treat our employees like members of our family, providing benefits to all full-time employees, whether salaried or hourly. We give charitably to the communities we serve. We support local non-profit organizations and encourages employees to participate in their communities through volunteering. We are committed to reducing our impact on the environment, driving numerous green initiatives in our facilities and transportation services.
Verify your employment at Warehouse Specialists
TRUV allows you to complete employee, employment and income verifications faster. The process is simple and automated, and most employees are verified within 24 hours. Verifiers love TRUV because it's never been easier and more streamlined to verify an employee.
Number of employees
600

–

20000
Address
1160 MAYFLOWER DR, Appleton, WI, 54913
Create an account instantly and start building with Truv. You can also contact us to design a custom package for your business.
Learn more about
verifications