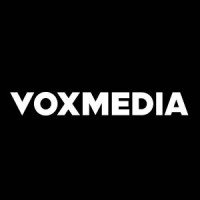 Employment Verification for Vox Media
About
Vox Media
Vox Media is the leading independent modern media company. Known for building the best media brands and the technology that enables them, we are committed to building a better future for the industry — and getting the future of media right. Our portfolio features the most relevant and respected editorial properties across the biggest consumer categories, including: Vox, New York Magazine, The Verge, The Cut, Eater, Vulture, The Strategist, Polygon, SB Nation, Intelligencer, Curbed, Grub Street and Recode. Off-platform, the Vox Media Podcast Network is one of the largest collections of popular podcasts spanning technology, news, pop culture, futurism, everything women are talking about, and more. And Vox Media Studios is the award-winning nonfiction production and distribution studio for multiple TV and streaming partners. Coral features tools and experiences for commenters, moderators, community managers, and journalists alike.
Verify your employment at Vox Media
TRUV allows you to complete employee, employment and income verifications faster. The process is simple and automated, and most employees are verified within 24 hours. Verifiers love TRUV because it's never been easier and more streamlined to verify an employee.
Number of employees
600

–

20000
Create an account instantly and start building with Truv. You can also contact us to design a custom package for your business.
Learn more about
verifications