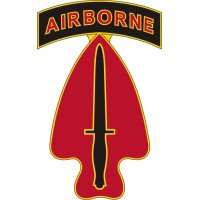 Employment Verification for United States Army Special Operations Command
About
United States Army Special Operations Command
The United States Army Special Operations Command (Airborne) (USASOC) is the command charged with overseeing the various special operations forces of the United States Army. Headquartered at Fort Bragg, NC, it is the largest component of the United States Special Operations Command. Its mission is to organize, train, educate, man, equip, fund, administer, mobilize, deploy and sustain Army special operations forces to successfully conduct worldwide special operations.
Verify your employment at United States Army Special Operations Command
TRUV allows you to complete employee, employment and income verifications faster. The process is simple and automated, and most employees are verified within 24 hours. Verifiers love TRUV because it's never been easier and more streamlined to verify an employee.
Create an account instantly and start building with Truv. You can also contact us to design a custom package for your business.
Learn more about
verifications