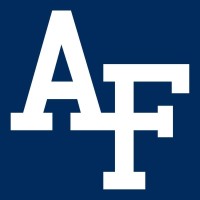 Employment Verification for United States Air Force Academy
About
United States Air Force Academy
Designed for the future, the United States Air Force Academy campus boasts state-of-the-art facilities, including laboratories, observatories and a library containing over 700,000 volumes. Other landmarks include the cadet chapel with its seventeen spires that soar 150 feet toward the Colorado sky. Spanning 18,000 spectacular acres nestled against the Rocky Mountains, the Academy draws thousands of visitors from around the world each year. The Air Force Academy Mission is to educate, train and inspire men and women to become officers of character, motivated to lead the United States Air and Space Force in service to our nation. The Air Force Academy Vision is to be the Air and Space Forces' premier institution for developing leaders of character. The Honor Code is the centerpiece of a cadet's moral and ethical development. Cadets pledge: "We will not lie, steal, or cheat, nor tolerate among us anyone who does." All cadets take formal courses in ethics and receive honor and ethics instruction as part of their training.
Verify your employment at United States Air Force Academy
TRUV allows you to complete employee, employment and income verifications faster. The process is simple and automated, and most employees are verified within 24 hours. Verifiers love TRUV because it's never been easier and more streamlined to verify an employee.
Create an account instantly and start building with Truv. You can also contact us to design a custom package for your business.
Learn more about
verifications