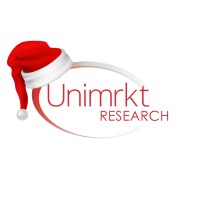 Employment Verification for Unimrkt Research
About
Unimrkt Research
Unimrkt Research is a Market Research Outsourcing firm that helps global Market Research organizations with their primary and secondary research and support needs. Unimrkt Research provides a complementary range of research outsourcing and support services, including Data Collection, Data Entry, and Data Processing within India's marketing research outsourcing company. Unimrkt Research currently provides research solutions utilizing 22+ languages across 90+ countries across five continents. Unimrkt takes pride in being recognized by its associates as upbeat, proficient, and principled in collecting and delivering hard-to-get specialized, quality data.
Verify your employment at Unimrkt Research
TRUV allows you to complete employee, employment and income verifications faster. The process is simple and automated, and most employees are verified within 24 hours. Verifiers love TRUV because it's never been easier and more streamlined to verify an employee.
Number of employees
600

–

20000
Create an account instantly and start building with Truv. You can also contact us to design a custom package for your business.
Learn more about
verifications