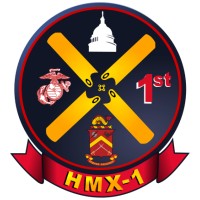 Employment Verification for U.S. Marine Corps
About
U.S. Marine Corps
Marine Helicopter Squadron One (HMX-1), is a United States Marine Corps helicopter squadron responsible for the transportation of the President of the United States, Vice President, Cabinet members and other VIPs. A Marine helicopter which has the President aboard uses the call sign "Marine One". In addition to its VIP transport role, it is also tasked with operational test and evaluation of new flight systems for Marine Corps helicopters. Nicknamed "Nighthawks", they are headquartered at Marine Corps Air Facility Quantico, Virginia, and maintain detachments at Naval Support Facility Anacostia in Washington, D.C. and Joint Base Andrews Naval Air Facility in Maryland.
Verify your employment at U.S. Marine Corps
TRUV allows you to complete employee, employment and income verifications faster. The process is simple and automated, and most employees are verified within 24 hours. Verifiers love TRUV because it's never been easier and more streamlined to verify an employee.
Number of employees
600

–

20000
Create an account instantly and start building with Truv. You can also contact us to design a custom package for your business.
Learn more about
verifications