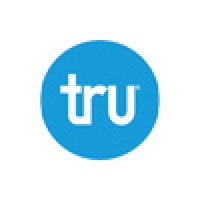 Employment Verification for Tru
About
Tru
TRU is the global leader youth research and insights. For more than 25 years, we have provided the insights that have helped many of the world's most successful companies and organizations develop meaningful connections with young people. Our work has led to the development of countless new products, groundbreaking marketing campaigns, and flourishing brands. The vision TRU established in 1982 continues to guide us today: To provide an unparalleled expertise in the youth market and to offer our clients virtually unlimited methods for thoroughly researching and understanding youth. Notably, TRU's approach is unfailingly strategic, delivering insight that drives our clients' understanding as it builds their businesses. As an advocate for young people, TRU has provided critical direction for many of the nation's most prominent and successful social-marketing campaigns, helping to keep young people safe and healthy. Our work has made a difference – from being put to use at the grass-roots level to being presented at the very highest levels of government. TRU has a brand presence in 40 countries across five continents. TRU was acquired in 2007 by WPP and Kantar and is now a TNS company.
Verify your employment at Tru
TRUV allows you to complete employee, employment and income verifications faster. The process is simple and automated, and most employees are verified within 24 hours. Verifiers love TRUV because it's never been easier and more streamlined to verify an employee.
Number of employees
600

–

20000
Address
222 MERCHANDISE MART STE 250, Chicago, IL, 60654
Create an account instantly and start building with Truv. You can also contact us to design a custom package for your business.
Learn more about
verifications