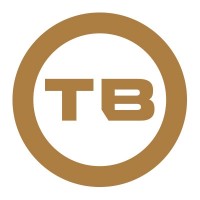 Employment Verification for TricorBraun
About
TricorBraun
A global packaging leader, TricorBraun is North America's largest primary packaging distributor and one of the largest purchasers of packaging in the world. From rigid to flexible packaging, stock and custom options, and the countless options of materials, industries and markets served, our range of packaging options sets us apart. At TricorBraun, everything we do starts and ends with our customer. From healthcare to food and beverage, home care to personal care, animal health to wine, beer and spirits― we help brands solve their complex packaging problems with an unmatched level of expertise and consumer insight. We serve consumer packaged goods (CPG) companies across markets, from cutting-edge start-ups to the world's most iconic brands. TricorBraun is the Best Place for the Best People in Packaging. Our more than 1,100 passionate and knowledgeable team members are highly-committed and laser-focused on doing what we do best: developing packaging solutions to help our customers win.
Verify your employment at TricorBraun
TRUV allows you to complete employee, employment and income verifications faster. The process is simple and automated, and most employees are verified within 24 hours. Verifiers love TRUV because it's never been easier and more streamlined to verify an employee.
Number of employees
600

–

20000
Create an account instantly and start building with Truv. You can also contact us to design a custom package for your business.
Learn more about
verifications