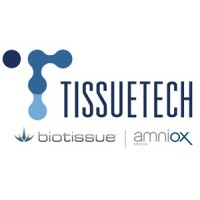 Employment Verification for Tissuetech
About
Tissuetech
TissueTech, Inc. is a Biotechnology company headquartered in Miami, FL. TissueTech, Inc. is a leader in regenerative amniotic tissue-based products for use in the ophthalmology, optometry, musculoskeletal and wound care markets. TissueTech offers its portfolio of amniotic membrane and umbilical cord-based tissue and device products through its commercial entities: BioTissue, Inc: the industry leader in regenerative tissue therapies for ocular surface diseases and disorders. Amniox Medical: a leading technology provider to the musculoskeletal and wound care markets.
Verify your employment at Tissuetech
TRUV allows you to complete employee, employment and income verifications faster. The process is simple and automated, and most employees are verified within 24 hours. Verifiers love TRUV because it's never been easier and more streamlined to verify an employee.
Number of employees
600

–

20000
Create an account instantly and start building with Truv. You can also contact us to design a custom package for your business.
Learn more about
verifications