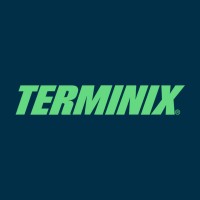 Employment Verification for Terminix International Company Limited Partnership
About
Terminix International Company Limited Partnership
Terminix (NYSE: TMX) is a leading provider of residential and commercial pest control. Terminix provides pest management services and protection against termites, mosquitoes, rodents, and other pests threatening human health and safety. Headquartered in Memphis, Tenn., Terminix serves approximately 2.9 million residential and commercial customers in 24 countries and territories. To learn more about Terminix, visit http://www.Terminix.com.
Verify your employment at Terminix International Company Limited Partnership
TRUV allows you to complete employee, employment and income verifications faster. The process is simple and automated, and most employees are verified within 24 hours. Verifiers love TRUV because it's never been easier and more streamlined to verify an employee.
Number of employees
600

–

20000
Create an account instantly and start building with Truv. You can also contact us to design a custom package for your business.
Learn more about
verifications