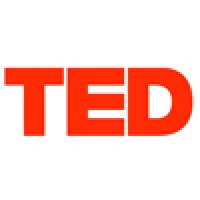 Employment Verification for TEDx
About
TEDx
TED is a nonprofit devoted to spreading ideas, usually in the form of short, powerful talks (18 minutes or less). TED began in 1984 as a conference where Technology, Entertainment and Design converged, and today covers almost all topics — from science to business to global issues — in more than 100 languages. Meanwhile, independently run TEDx events help share ideas in communities around the world. TED is a global community, welcoming people from every discipline and culture who seek a deeper understanding of the world. We believe passionately in the power of ideas to change attitudes, lives and, ultimately, the world. On TED.com, we're building a clearinghouse of free knowledge from the world's most inspired thinkers — and a community of curious souls to engage with ideas and each other, both online and at TED and TEDx events around the world, all year long. In fact, everything we do — from our TED Talks videos to the projects sparked by the TED Prize, from the global TEDx community to the TED-Ed lesson series — is driven by this goal: How can we best spread great ideas?
Verify your employment at TEDx
TRUV allows you to complete employee, employment and income verifications faster. The process is simple and automated, and most employees are verified within 24 hours. Verifiers love TRUV because it's never been easier and more streamlined to verify an employee.
Number of employees
600

–

20000
Address
250 HUDSON ST STE 1002, New York, NY, 10013
Create an account instantly and start building with Truv. You can also contact us to design a custom package for your business.
Learn more about
verifications