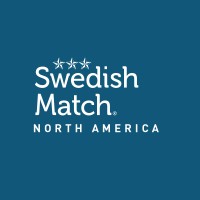 Employment Verification for Swedish Match
About
Swedish Match
Swedish Match North America, Inc. (SMNA) manufactures, packages and distributes brands of chewing tobacco, moist snuff, cigars, tobacco-free nicotine pouches, matches and lighters. Based in Richmond, Virginia, SMNA was incorporated in 1985, and operates as a subsidiary of the Stockholm-based Swedish Match AB. Today, SMNA is the third largest snus and moist snuff company in the US. Notable brands include General snus, Longhorn moist snuff, ZYN nicotine pouches and Red Man chewing tobacco, among others. Moist snuff, chewing tobacco and pouch products are manufactured at the US production facility located in Owensboro, KY.
Verify your employment at Swedish Match
TRUV allows you to complete employee, employment and income verifications faster. The process is simple and automated, and most employees are verified within 24 hours. Verifiers love TRUV because it's never been easier and more streamlined to verify an employee.
Number of employees
600

–

20000
Create an account instantly and start building with Truv. You can also contact us to design a custom package for your business.
Learn more about
verifications