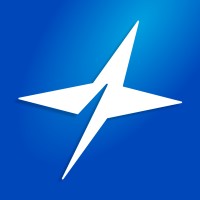 Employment Verification for Spirit AeroSystems
About
Spirit AeroSystems
Spirit AeroSystems defines and energizes modern aerospace manufacturing by delivering uncompromising quality, breakthrough innovations and high-skilled production expertise to commercial, defense and business aerospace programs. Spirit AeroSystems is the world's largest tier-one manufacturer and supplier of aerostructures, a $7 billion global company with more than 14,800 employees worldwide. The company's headquarters are located in Wichita, Kan. Other locations include Tulsa and McAlester, Okla.; Kinston, N.C.; Biddeford, ME; San Antonio, TX; Prestwick, Scotland; Belfast, Northern Ireland; Subang, Malaysia; Casablanca, Morocco and Saint-Nazaire, France.
Verify your employment at Spirit AeroSystems
TRUV allows you to complete employee, employment and income verifications faster. The process is simple and automated, and most employees are verified within 24 hours. Verifiers love TRUV because it's never been easier and more streamlined to verify an employee.
Number of employees
600

–

20000
Create an account instantly and start building with Truv. You can also contact us to design a custom package for your business.
Learn more about
verifications