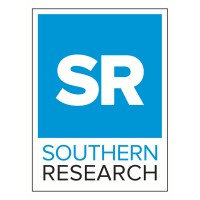 Employment Verification for Southern Research Institute
About
Southern Research Institute
Southern Research (SR) is an independent, nonprofit, scientific and engineering research organization with nearly 500 employees working across four divisions: Drug Discovery, Drug Development, Engineering, and Energy & Environment. – We're developing 18 drugs to combat various forms of cancer, ALS, Alzheimer's, diabetes, kidney disease, Parkinson's and tuberculosis, among others. – We've developed 20 other drugs, including seven FDA-approved cancer drugs—a number rivaling any other U.S. research organization. – We're developing new medical devices. – We're helping to launch manned missions to Mars. – We're making the air and water cleaner here on Earth. – We're helping to keep the men and women of our military safe from harm. We work on behalf of the National Cancer Institute, National Institutes of Health, the U.S. Department of Defense, the U.S. Department of Energy, NASA, hospitals, major aerospace firms, utility companies, and other private and government organizations as we solve the world's hardest problems. SR was founded in 1941 and is headquartered in Birmingham, Alabama, with additional laboratories and offices in Wilsonville, Alabama; Frederick, Maryland; Houston, Texas; and Cartersville, Georgia.
Verify your employment at Southern Research Institute
TRUV allows you to complete employee, employment and income verifications faster. The process is simple and automated, and most employees are verified within 24 hours. Verifiers love TRUV because it's never been easier and more streamlined to verify an employee.
Number of employees
600

–

20000
Address
2000 NINTH AVE S, Birmingham, AL, 35205
Create an account instantly and start building with Truv. You can also contact us to design a custom package for your business.
Learn more about
verifications