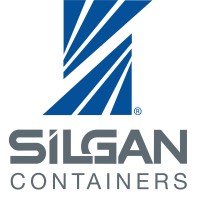 Employment Verification for Silgan Containers
About
Silgan Containers
Silgan Containers is a leading manufacturer of metal and plastic packaging products primarily used in the food and beverage industry. The company was founded in 1987 in Connecticut, United States, and has since expanded operations globally with facilities across North America, Europe, and Asia. The company's offerings include metal food containers, aerosol cans, and plastic packaging solutions such as PET bottles and closures. Silgan Containers also provides a range of advanced packaging technologies such as vacuum closures, easy open ends, and closures with tamper-evident features. Silgan Containers serves various markets, including the processed food, beverage, pet food, and personal care industries. Customers include multinational corporations, regional and local brand owners, and foodservice distributors. With a commitment to sustainability, Silgan Containers continuously develops packaging solutions that reduce environmental impact and improve recyclability. The company is also actively involved in community outreach initiatives and has received recognition for its efforts to support local charities and organizations. Through its focus on quality, innovation, and customer service, Silgan Containers has established itself as a leading provider of packaging solutions.
Verify your employment at Silgan Containers
TRUV allows you to complete employee, employment and income verifications faster. The process is simple and automated, and most employees are verified within 24 hours. Verifiers love TRUV because it's never been easier and more streamlined to verify an employee.
Number of employees
600

–

20000
Address
45 E 3Rd Ave, Toppenish, WA 98948, United States
Create an account instantly and start building with Truv. You can also contact us to design a custom package for your business.