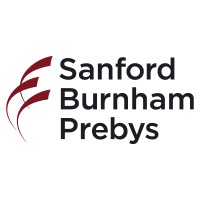 Employment Verification for Sanford Burnham Prebys Medical Discovery Institute
About
Sanford Burnham Prebys Medical Discovery Institute
Sanford Burnham Prebys is a preeminent, independent biomedical research institute dedicated to understanding basic human biology and disease and advancing scientific discoveries to profoundly impact human health. Our track record of pioneering research spans more than 40 years and has produced breakthroughs in cancer, neuroscience, immunology and children's diseases and is anchored by our NCI-designated Cancer Center. Sanford Burnham Prebys' drug discovery center and global partnerships propel our prototype drugs and therapeutic strategies toward improving human health. A deep culture of collaboration and commitment to educating the next generation of scientists unites Sanford Burnham Prebys researchers, partners and philanthropists in a shared mission to improve human health.
Verify your employment at Sanford Burnham Prebys Medical Discovery Institute
TRUV allows you to complete employee, employment and income verifications faster. The process is simple and automated, and most employees are verified within 24 hours. Verifiers love TRUV because it's never been easier and more streamlined to verify an employee.
Number of employees
600

–

20000
Address
10901 N TORREY PINES RD, La Jolla, CA, 92037
Create an account instantly and start building with Truv. You can also contact us to design a custom package for your business.
Learn more about
verifications