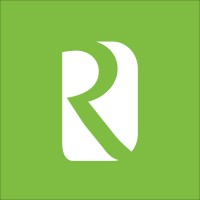 Employment Verification for Roseburg Forest Products
About
Roseburg Forest Products
Roseburg, a Forest Products Company, is a closely-held business that places a high priority on communities in both our facilities and in our hometowns. Starting in 1936 with 25 employees, Roseburg has grown to employ over 3,000 people throughout the United States. Our core values are SAWDUST IN THE VEINS, HANDSHAKE INTEGRITY, and DRIVEN TO WIN. At Roseburg, we build value with timberland, safe and efficient manufacturing, and passionate, capable people. We market quality products and provide superior customer service at a profit to sustain growth. We are vertically integrated with lands and facilities in the Northwest and Southeast. We manufacture in the United States and distribute products to customers throughout North America. Our portfolio of products include engineered wood products, lumber, softwood plywood, composite, hardwood and thermally fused laminate panels, wood-fuel pellets, and other value-added products. Many of our workers are second or third-generation employees, and it's not uncommon for a husband and wife, father and son, or mother and daughter to work in our facilities and offices. This translates not only to knowledge and experience, but also community. From the friendly receptionists who answer our phones and greet visitors, to the award-winning forest and riparian managers, our people are the very best in the industry. Our employees understand our customers' needs. The finishing crews in our Riddle, Ore., plywood facility know the packaging and grade requirements on hundreds of products. The shipping crews at our Dillard, Ore., particleboard facility have won awards for loading boxcars so that products arrive to customers with no damage. These people know their business. COMMENT POLICY: We reserve the right to moderate comments and/or posts on this page that are off-topic or may distract from productive conversation. Name-calling, profanity, or ad hominem attacks will not be tolerated and will result in the user being banned from the page.
Verify your employment at Roseburg Forest Products
TRUV allows you to complete employee, employment and income verifications faster. The process is simple and automated, and most employees are verified within 24 hours. Verifiers love TRUV because it's never been easier and more streamlined to verify an employee.
Number of employees
600

–

20000
Address
10599 OLD HWY 99 S, Dillard, OR, 97432
Create an account instantly and start building with Truv. You can also contact us to design a custom package for your business.
Learn more about
verifications