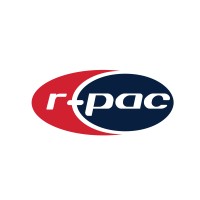 Employment Verification for r-pac International
About
r-pac International
r-pac International is the global destination for branded packaging, trim and supply chain solutions. r-pac International serves as the leading global organization dedicated to supplying brand concepts, graphics, products and solutions to all partners in the retail supply chain. Our experienced service and production teams work with clients to provide award-winning brand solutions from concept to execution. For almost 30 years, r-pac has delivered hardline, softline and supply chain solutions to retailers and brand owners. Today, r-pac operates a global infrastructure providing our customers with in-country manufacturing, brand management, quality assurance and competitive pricing. Currently, r-pac International is comprised of 30 worldwide locations combined with 16 U.S. sales support offices. Our corporate headquarters is located in New York City, with regional headquarters in Hong Kong, Singapore and Luxembourg.
Verify your employment at r-pac International
TRUV allows you to complete employee, employment and income verifications faster. The process is simple and automated, and most employees are verified within 24 hours. Verifiers love TRUV because it's never been easier and more streamlined to verify an employee.
Number of employees
600

–

20000
Address
132 W 36TH ST 7TH FL, New York, NY, 10018
Create an account instantly and start building with Truv. You can also contact us to design a custom package for your business.
Learn more about
verifications