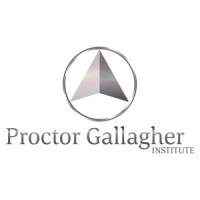 Employment Verification for Proctor Gallagher Institute
About
Proctor Gallagher Institute
Visit our website: http://www.proctorgallagherinstitute.com Our vision is to significantly improve the quality of lives globally by elevating the quality of thoughts individually through educating and empowering our audience through products, services and events that expand awareness and harmonize people with the natural, immutable Laws of the Universe. We intend to play a significant role in creating a world in which true wealth—spiritual, material, intellectual—flows to, through and from every person in an ever-expanding, never-ending cycle of abundance. Video: Who we are & why we do it: http://snip.ly/i6kha Sandy Gallagher and Bob Proctor,
Verify your employment at Proctor Gallagher Institute
TRUV allows you to complete employee, employment and income verifications faster. The process is simple and automated, and most employees are verified within 24 hours. Verifiers love TRUV because it's never been easier and more streamlined to verify an employee.
Number of employees
600

–

20000
Address
8900 E PINNACLE PEAK RD STE D-24, Scottsdale, AZ, 85255
Create an account instantly and start building with Truv. You can also contact us to design a custom package for your business.
Learn more about
verifications