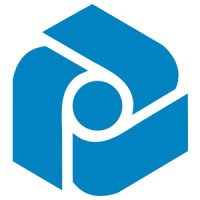 Employment Verification for Printpack
About
Printpack
Printpack: Converting vision into value. Printpack develops innovative packaging solutions that deliver a distinct advantage at the shelf, strengthen brand identity in the minds of consumers, and help brand owners increase speed-to-market. Our vast portfolio of packaging solutions along with our technical and commercial expertise in materials science and barrier solutions gives brand owners peace of mind, enhances product protection and increases sales at the shelf. Every product has unique packaging needs and brands can improve customer retention by utilizing features that enrich and simplify the consumer experience. Printpack's engineering team is skilled in the art of making packages that are easier to use – employing reclosable solutions, peelable materials, tear-optimized materials, and more. Our collaborative development and innovation process helps ensure a positive consumer experience throughout the entire usage cycle, promoting repeat purchases and supporting overall brand loyalty. Printpack offers a comprehensive benefits package designed to promote wellness and provide protection for our associates and their families. Some of our competitive benefits include medical coverage, dental coverage, life insurance, short-term and long-term disability, 401(k), matching gift program, employee assistance programs, educational assistance, and service awards. Printpack is proudly an equal opportunity employer. We are committed to creating an inclusive environment. Embracing diversity not only enhances our work culture – it is vital to our success. We do not tolerate discrimination and harassment against associates, applicants, or any other persons on the basis of race, color, religion, sex (including pregnancy), gender identity, sexual orientation, marital/parental status, genetic information, age, national origin, ancestry, ethnicity, disability, military or veteran status or affiliation, or any other characteristic protected by applicable law.
Verify your employment at Printpack
TRUV allows you to complete employee, employment and income verifications faster. The process is simple and automated, and most employees are verified within 24 hours. Verifiers love TRUV because it's never been easier and more streamlined to verify an employee.
Number of employees
600

–

20000
Create an account instantly and start building with Truv. You can also contact us to design a custom package for your business.
Learn more about
verifications