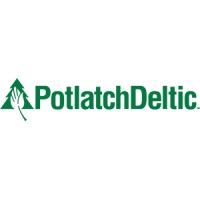 Employment Verification for PotlatchDeltic
About
PotlatchDeltic
PotlatchDeltic is a Real Estate Investment Trust (REIT) that owns nearly 1.9 million acres of timberland in Alabama, Arkansas, Idaho, Louisiana, Minnesota and Mississippi. Through its taxable REIT subsidiary, the company also operates six sawmills, an industrial-grade plywood mill, a residential and commercial real estate development business and a rural timberland sales program. PotlatchDeltic, a leader in sustainable forest practices, is dedicated to long-term stewardship and sustainable management of its timber resources.
Verify your employment at PotlatchDeltic
TRUV allows you to complete employee, employment and income verifications faster. The process is simple and automated, and most employees are verified within 24 hours. Verifiers love TRUV because it's never been easier and more streamlined to verify an employee.
Number of employees
600

–

20000
Address
601 W 1ST AVE STE 1600, Spokane, WA, 99201
Create an account instantly and start building with Truv. You can also contact us to design a custom package for your business.
Learn more about
verifications