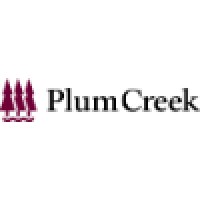 Employment Verification for Plum Creek Timber Co
About
Plum Creek Timber Co
Plum Creek and Weyerhaeuser have merged. Together, we grow trees and make forest products that improve lives in fundamental ways. Our wood products are used to build homes, where families are sheltered and raised. Our cellulose fibers are used to make diapers and other hygiene products that keep people clean and healthy. We innovate to use trees in products you may not expect, such as fabric, plastics and energy. We're working together to be the world's premier timber, land, and forest products company. Please follow us at https://www.linkedin.com/company/weyerhaeuser.
Verify your employment at Plum Creek Timber Co
TRUV allows you to complete employee, employment and income verifications faster. The process is simple and automated, and most employees are verified within 24 hours. Verifiers love TRUV because it's never been easier and more streamlined to verify an employee.
Number of employees
600

–

20000
Create an account instantly and start building with Truv. You can also contact us to design a custom package for your business.
Learn more about
verifications