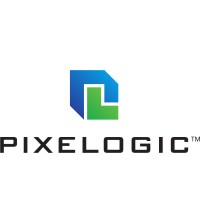 Employment Verification for Pixelogic Media
About
Pixelogic Media
Pixelogic provides next-generation distribution solutions for studios, broadcasters and digital retailers. OUR MISSION To help our media and entertainment customers build more efficient supply chains, more valuable products, and larger global audiences. WORLD CLASS TEAM Our team is comprised of subject matter experts and industry craftsmen who are passionate about their work, each having an extensive background working on the world's most respected feature and episodic titles. We cultivate an open and transparent atmosphere that values integrity, continuous improvement and achievement. Our clients benefit from our forward looking approach and relentless commitment to customer service. SECURITY FIRST Our commitment to content security is foundational to our company. Every employee is involved in our security program, which includes hundreds of physical and electronic security controls. We are directly engaged with the various security organizations within the media and entertainment industry including the Content Delivery & Security Association (CDSA) and now the Trusted Partner Network (TPN). Our research and development group builds proprietary content protection solutions to fortify our overall security mission. Net-net, we are fully committed to the safeguarding of our customer's content and our security program is constantly evolving and continuously improving.
Verify your employment at Pixelogic Media
TRUV allows you to complete employee, employment and income verifications faster. The process is simple and automated, and most employees are verified within 24 hours. Verifiers love TRUV because it's never been easier and more streamlined to verify an employee.
Number of employees
600

–

20000
Address
4000 W ALAMEDA AVE STE 110, Burbank, CA, 91505
Create an account instantly and start building with Truv. You can also contact us to design a custom package for your business.
Learn more about
verifications