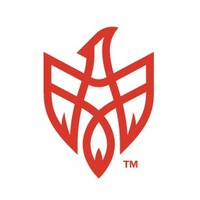 Employment Verification for Phoenix Closures
About
Phoenix Closures
Phoenix Closures, Inc. is a company that specializes in manufacturing and providing closure solutions for the packaging industry. Founded in 1890, the company is headquartered in Naperville, Illinois, and has multiple manufacturing facilities across the United States and Europe. Phoenix Closures offers a wide range of closures, including dispensing closures, non-dispensing closures, child-resistant closures, and tamper-evident closures. These closures can be customized according to the client's needs and requirements. The primary sectors served by Phoenix Closures include food and beverage, pharmaceutical, and personal care industries. The company is committed to environmentally sustainable practices and has developed solutions like the Eco-Lite closure, a product made from post-consumer recycled materials. Phoenix Closures is also a founding member of Operation Clean Sweep, a program aimed at reducing plastic pellet loss in the environment. Phoenix Closures has received several awards and recognitions for its innovative products and sustainable practices, including the Sustainable Manufacturer of the Year Award from Manufacturer's Alliance in 2020. The company's commitment to quality and customer satisfaction has positioned it as a leader in the packaging industry.
Verify your employment at Phoenix Closures
TRUV allows you to complete employee, employment and income verifications faster. The process is simple and automated, and most employees are verified within 24 hours. Verifiers love TRUV because it's never been easier and more streamlined to verify an employee.
Number of employees
600

–

20000
Address
1899 High Grove Ln, Naperville, IL, 60540
Create an account instantly and start building with Truv. You can also contact us to design a custom package for your business.