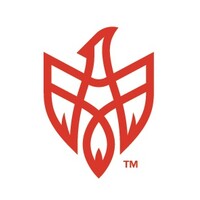 Employment Verification for Phoenix Closures
About
Phoenix Closures
Phoenix is a world leader in packaging innovation. Our sixth-generation, family owned business has supplied clients with closures and packaging since 1890. Our products and processes have continuously progressed year after year, and decade after decade. Fifty patents and billions of packages later, we stay ahead of industry changes and challenges and continue to be future-focused. To remain at the forefront of the industry, we are expanding our capabilities by entering new markets, supporting unique customization options, deploying new technologies, and utilizing our talented workforce to its fullest. We continue to be committed to partnership and collaboration, and pride ourselves on our dedication to our customers. The Phoenix promise to deliver excellence in every facet of our business allows us to find the highest-level solutions for every client need. We have a long history of introducing innovative products into the market. Partnering with Phoenix means taking your brand to the next level. If you can imagine it, we can make it.
Verify your employment at Phoenix Closures
TRUV allows you to complete employee, employment and income verifications faster. The process is simple and automated, and most employees are verified within 24 hours. Verifiers love TRUV because it's never been easier and more streamlined to verify an employee.
Number of employees
600

–

20000
Address
1899 HIGH GROVE LN, Naperville, IL, 60540
Create an account instantly and start building with Truv. You can also contact us to design a custom package for your business.
Learn more about
verifications