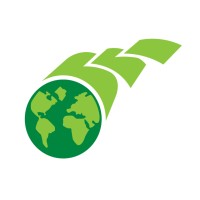 Employment Verification for PaperWorks Industries
About
PaperWorks Industries
PaperWorks is a leading, integrated North American full-service provider of recycled paperboard and specialized folding cartons for packaging applications. The company specializes in providing folding carton solutions for a wide variety of market sectors including food, beverage, personal care, pharmaceuticals, nutraceuticals and medical devices and is also known for its state-of-the art, extended color gamut printing capability, which creates shelf-differentiating graphics. PaperWorks has invested in state-of-the-art technology over the past three years to upgrade its paperboard mills and folding carton converting plants and be at the forefront of innovation and market differentiation.
Verify your employment at PaperWorks Industries
TRUV allows you to complete employee, employment and income verifications faster. The process is simple and automated, and most employees are verified within 24 hours. Verifiers love TRUV because it's never been easier and more streamlined to verify an employee.
Number of employees
600

–

20000
Address
40 MONUMENT RD, Bala Cynwyd, PA, 19004
Create an account instantly and start building with Truv. You can also contact us to design a custom package for your business.
Learn more about
verifications