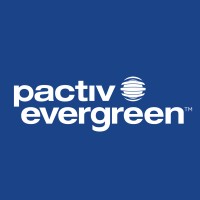 Employment Verification for Pactiv Evergreen
About
Pactiv Evergreen
Pactiv Evergreen Inc., the new powerhouse within the food and beverage packaging industry was formed in September 2020 following the merger of two great organizations; Pactiv LLC, the leading manufacturer of food and beverage packaging solutions in North America, and Evergreen Packaging LLC, the global leader in paper packaging solutions to include fresh beverage cartons. Together, we are Pactiv Evergreen Inc., the largest manufacturer of foodservice, food merchandising and fresh beverage cartons in North America, with market leading positions across a broad range of products in an essential industry. Through the collaborative effort of our exceptional associates across the globe, we produce and distribute high-quality products to food & beverage manufacturers, packers and processors, supermarkets, restaurants, foodservice outlets, and other institutions to offer diversity of lifestyle and flexibility to consumers. Whether it be our cups & lids, containers, table & dinnerware, meat trays, egg cartons or fresh beverage cartons, our products are touched 5 BILLION times each week in the United States. In short, we make trusted products that let consumers eat and drink what they want, when they want, where they want. · 15,000 team members across the globe · Operations in more than 5 countries · 50+ factories and warehouses in North America · 900 production lines · 13,000 products in 14 different primary materials · 65% of revenues from sustainable products · 900+ patents and trademarks Sustainability At Pactiv Evergreen, we strive to operate with respect for the environment, and we are committed to sustainability across our product portfolio, our manufacturing and supply chain and our communities. Our bold new goal; By 2030, 100% of our products will be made with recycled, recyclable or renewable materials. For more information, please visit the Sustainability page on our corporate website.
Verify your employment at Pactiv Evergreen
TRUV allows you to complete employee, employment and income verifications faster. The process is simple and automated, and most employees are verified within 24 hours. Verifiers love TRUV because it's never been easier and more streamlined to verify an employee.
Number of employees
600

–

20000
Address
1900 W FIELD CT, Lake Forest, IL, 60045
Create an account instantly and start building with Truv. You can also contact us to design a custom package for your business.
Learn more about
verifications