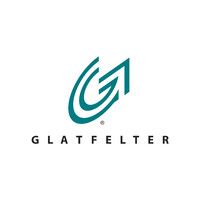 Employment Verification for P H Glatfelter
About
P H Glatfelter
Glatfelter (NYSE: GLT) is a leading global supplier of engineered materials. The Company's high-quality, innovative and customizable solutions are found in tea and single-serve coffee filtration, personal hygiene and packaging products as well as home improvement and industrial applications. Headquartered in York, PA, the Company's net sales approximate $950 million annually with customers in over 100 countries and approximately 2,300 employees worldwide. Operations include eleven manufacturing facilities located in the United States, Canada, Germany, France, the United Kingdom and the Philippines. Additional information about Glatfelter may be found at http://www.glatfelter.com.
Verify your employment at P H Glatfelter
TRUV allows you to complete employee, employment and income verifications faster. The process is simple and automated, and most employees are verified within 24 hours. Verifiers love TRUV because it's never been easier and more streamlined to verify an employee.
Number of employees
600

–

20000
Create an account instantly and start building with Truv. You can also contact us to design a custom package for your business.
Learn more about
verifications