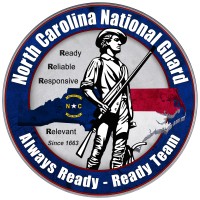 Employment Verification for North Carolina National Guard
About
North Carolina National Guard
The North Carolina National Guard is a ready team of nearly 12,000 citizen-Soldiers and -Airmen who are deployed around the world and in all the state's 100 counties every day. Our men and women provide our state and our nation with cutting-edge security capabilities at a fraction of the cost of the active component. Always Ready! Ready Team! Security America can afford.
Verify your employment at North Carolina National Guard
TRUV allows you to complete employee, employment and income verifications faster. The process is simple and automated, and most employees are verified within 24 hours. Verifiers love TRUV because it's never been easier and more streamlined to verify an employee.
Create an account instantly and start building with Truv. You can also contact us to design a custom package for your business.
Learn more about
verifications