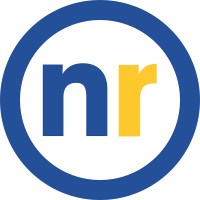 Employment Verification for NexRep
About
NexRep
NexRep is a leader in virtual contact center solutions, with more than 100 years of combined contact center leadership. By utilizing an innovative work model, and leveraging the fastest growing workforce in America – home-based agents – we are changing the face of the $300+ billion industry. Unlike conventional contact centers, NexRep recruits, contracts and certifies independent contractors who provide services to our clients from home. This unique partnership allows us to support teleservice needs with an unlimited resource of experienced contact center professionals. We provide scalable, on-demand solutions to solve any challenge, no matter how big or small. NexRep leverages a network of US home-based agents to deliver world-class customer service and sales solutions. We've developed innovative new strategies to meet our clients' goals, focusing on agent sourcing and operations to deliver professional agents who match customer profiles. The result has been a fast growing and consistently profitable company that attracts the best talent and delights both clients and agents.
Verify your employment at NexRep
TRUV allows you to complete employee, employment and income verifications faster. The process is simple and automated, and most employees are verified within 24 hours. Verifiers love TRUV because it's never been easier and more streamlined to verify an employee.
Number of employees
600

–

20000
Address
465 CONGRESS ST STE 700, Portland, ME, 04101
Create an account instantly and start building with Truv. You can also contact us to design a custom package for your business.
Learn more about
verifications