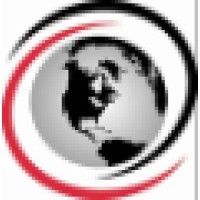 Employment Verification for New Age Protection
About
New Age Protection
Corporate Overview Cutting Edge Support for Government's Most Critical Missions New Age Protection, Inc. (New Age) is a leading provider of professional and security services to federal, state and local governments. Since 2003, New Age Protection, Inc., has provided cutting-edge solutions in management and professional services, logistics, and all facets of security support to federal, state and local governments. Our extensive knowledge of the public, private, and military organizations gives us the unique ability to address the professional service needs of intelligence, defense and civilian agencies. With more than 400 employees nationwide, New Age is gaining broad recognition as a small business with large business capacity. Our lean corporate structure contributes to our agility while our resourcefulness and innovation enable us to offer tailored and cost-effective solutions. In so doing, we maintain a highly skilled workforce—99 percent of whom holds a Secret or Top Secret clearance, and 85 percent of whom hold a Top Secret clearance with Sensitive Compartmented Information (SCI) access or eligibility. New Age has also distinguished itself as a leader in the security field—both as a provider of security services and personnel and as a security training provider. Through our accredited security training facility, the New Age Protection Training Academy, we prepare, certify and re-certify security professionals, investigators, and first aid specialists. Based in Springfield, Va., located in the Washington, DC Metropolitan Area, New Age is a veteran-owned small business and a recent graduate of the Small Business Administration's 8(a) program.
Verify your employment at New Age Protection
TRUV allows you to complete employee, employment and income verifications faster. The process is simple and automated, and most employees are verified within 24 hours. Verifiers love TRUV because it's never been easier and more streamlined to verify an employee.
Number of employees
600

–

20000
Create an account instantly and start building with Truv. You can also contact us to design a custom package for your business.
Learn more about
verifications