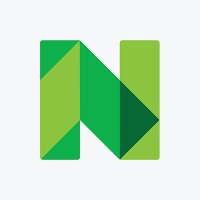 Employment Verification for NerdWallet
About
NerdWallet
At NerdWallet, we're on a mission to provide clarity for all of life's financial decisions. Every day, we help people find the right credit cards and mortgage rates, refinance their student loans, track their spending and so much more. We're proud to say that millions of people turn to Nerds for our objective advice, expert info, and helpful tools. Speaking of Nerds — we're a passionate, mission-driven bunch. We know what's best for our business means doing what's best for our consumers, and we foster professional growth while striking this balance. We work collaboratively and empathetically, guided by our company values: Consumer, Company, Team, Self; Relentless Self Improvement; Open, Candid and Constructive; Informed Risk Taking; and Ownership. In 2021, Inc. included NerdWallet on its list of the Best Workplaces, and Fortune listed NerdWallet as one of the Best Small and Medium Workplaces in the Bay Area. Beyond generous compensation packages, we also provide a range of benefits, including top-notch health, dental, and vision insurance; commuter and gym stipends; great PTO and both maternity and paternity leave. Since 2020, NerdWallet expanded internationally into the UK and Canada.
Verify your employment at NerdWallet
TRUV allows you to complete employee, employment and income verifications faster. The process is simple and automated, and most employees are verified within 24 hours. Verifiers love TRUV because it's never been easier and more streamlined to verify an employee.
Number of employees
600

–

20000
Create an account instantly and start building with Truv. You can also contact us to design a custom package for your business.
Learn more about
verifications