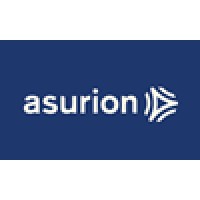 Employment Verification for N.E.W. Customer Service Companies
About
N.E.W. Customer Service Companies
N.E.W. is now Asurion. We're a technology company. But we're also an amazing group of people. When you call us, you'll talk to people with the patience and experience to genuinely help. We understand what it's like to have a cell phone fall in the swimming pool or a hard drive crash on a term paper. We replace. We fix. We find. We solve. We keep you in the game. Please follow our corporate account at http://www.linkedin.com/company/asurion
Verify your employment at N.E.W. Customer Service Companies
TRUV allows you to complete employee, employment and income verifications faster. The process is simple and automated, and most employees are verified within 24 hours. Verifiers love TRUV because it's never been easier and more streamlined to verify an employee.
Number of employees
600

–

20000
Address
22894 PACIFIC BLVD, Sterling, VA, 20166
Create an account instantly and start building with Truv. You can also contact us to design a custom package for your business.
Learn more about
verifications