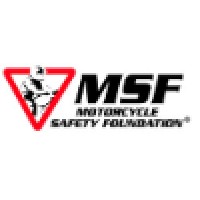 Employment Verification for Motorcycle Safety Foundation
About
Motorcycle Safety Foundation
The Motorcycle Safety Foundation® is the internationally recognized developer of the comprehensive, research-based, Rider Education and Training System (MSF RETS). RETS curricula promotes lifelong-learning for motorcyclists and continuous professional development for certified RiderCoaches and other trainers. MSF also actively participates in government relations, safety research, public awareness campaigns and the provision of technical assistance to state training and licensing programs. The Motorcycle Safety Foundation is a national, not-for-profit organization sponsored by BMW, BRP, Harley-Davidson, Honda, Kawasaki, KTM, Piaggio, Suzuki, Triumph, Victory and Yamaha.
Verify your employment at Motorcycle Safety Foundation
TRUV allows you to complete employee, employment and income verifications faster. The process is simple and automated, and most employees are verified within 24 hours. Verifiers love TRUV because it's never been easier and more streamlined to verify an employee.
Number of employees
600

–

20000
Create an account instantly and start building with Truv. You can also contact us to design a custom package for your business.
Learn more about
verifications