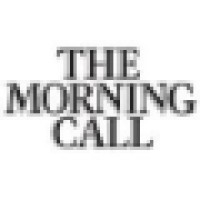 Employment Verification for Morning Call
About
Morning Call
The Morning Call is a Media Company in Allentown, PA that serves the Lehigh Valley and its surrounding communities. It's part of Tribune Publishing. The Critic, an Allentown newspaper founded in 1883, was the direct ancestor of The Morning Call. David A. Miller and his brother Samuel Miller were sole owners by 1904. In 1906 The Morning Call was invited to join the Associated Press. In 1984 it was sold to The Times Mirror Company, In Septempter 1996, The Morning Call launched mcall.com. In 2000, Times Mirror was acquired by the Tribune Company. In August 2014, The Morning Call became part of the company now known as tronc, Inc. as Tribune Co. spun-off its publishing businesses. Inn October 2018, tronc reverting to the original name, Tribune Publishing.
Verify your employment at Morning Call
TRUV allows you to complete employee, employment and income verifications faster. The process is simple and automated, and most employees are verified within 24 hours. Verifiers love TRUV because it's never been easier and more streamlined to verify an employee.
Number of employees
600

–

20000
Address
101 N 6TH ST PO BOX 1260, Allentown, PA, 18101
Create an account instantly and start building with Truv. You can also contact us to design a custom package for your business.
Learn more about
verifications