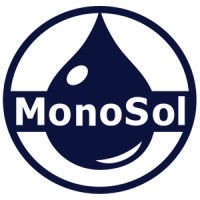 Employment Verification for MonoSol
About
MonoSol
Since MonoSol's founding in 1953, our business is helping people and the planet. With the power of water-soluble technology and our brilliant team of chemists, engineers and innovators, we create safer, simpler and more sustainable solutions for a range of industries. We constantly challenge our employees and customers to rethink what's possible. Our technology has already revolutionized product categories like detergents, healthcare and agriculture. Recent advancements in our technology enables us to tackle packaging waste issues. Although MonoSol has expanded across the globe, we take pride in maintaining the entrepreneurial spirit from when we began with just one facility in Northwest Indiana. A lot has changed since 1953, but we've never lost the heart of close-knit, nimble and inventive company. We believe in each other, what we do and our power to do good for the world.
Verify your employment at MonoSol
TRUV allows you to complete employee, employment and income verifications faster. The process is simple and automated, and most employees are verified within 24 hours. Verifiers love TRUV because it's never been easier and more streamlined to verify an employee.
Number of employees
600

–

20000
Create an account instantly and start building with Truv. You can also contact us to design a custom package for your business.
Learn more about
verifications