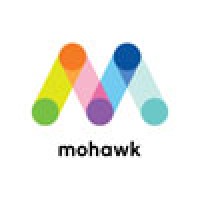 Employment Verification for Mohawk Fine Papers
About
Mohawk Fine Papers
Behind every great company is a story. Ours begins in 1931, during the turbulence of the Great Depression, when George O'Connor took a chance and bought a bankrupt paper mill in Upstate New York. Convinced that the mill and the craftspeople who worked there were worth saving, he strove to make paper that was as enduring and unique as it was well-crafted and beautiful. This purposeful foresight became a philosophy understood by four generations of the O'Connor family as they have led Mohawk forward. Today, we are building on that legacy as we serve the creative needs of designers, brand-owners and printers in more than 60 countries with carefully crafted papers designed to make print more beautiful, effective and memorable in a digital-first world. As a family-owned business, we try to treat everyone like family; from our 600 Mohawk employees to our customers and partners. That's because our business is built on relationships, handshake-level trust, communication and honesty toward everyone we work with. The fact that Mohawk has endured for four generations means we make decisions and innovate new products for the long term, not just the next quarter. And because we care about our environment, we do all this with future generations in mind, by sourcing pulps responsibly, conserving the water our craft relies on, and harnessing wind power for our mills. At our core, we are a company of makers. We make real things that make a real impact. We make connections between people and ideas. What we make helps print go from simply good to truly great. What will you make today?
Verify your employment at Mohawk Fine Papers
TRUV allows you to complete employee, employment and income verifications faster. The process is simple and automated, and most employees are verified within 24 hours. Verifiers love TRUV because it's never been easier and more streamlined to verify an employee.
Number of employees
600

–

20000
Create an account instantly and start building with Truv. You can also contact us to design a custom package for your business.
Learn more about
verifications