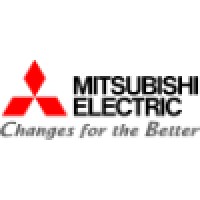 Employment Verification for Mitsubishi Electric
About
Mitsubishi Electric
Mitsubishi Electric Research Laboratories (MERL) is the US subsidiary of the Corporate R&D organization of Mitsubishi Electric Corporation. MERL does basic and applied research in the areas of multi-physical modeling and simulation, optimization, control, signal processing and artificial intelligence. We are an open lab, publishing our results, collaborating with the world-wide research community, and measuring our performance by the impact we have on Mitsubishi Electric and the world.
Verify your employment at Mitsubishi Electric
TRUV allows you to complete employee, employment and income verifications faster. The process is simple and automated, and most employees are verified within 24 hours. Verifiers love TRUV because it's never been easier and more streamlined to verify an employee.
Number of employees
600

–

20000
Create an account instantly and start building with Truv. You can also contact us to design a custom package for your business.
Learn more about
verifications