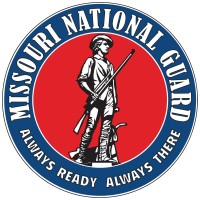 Employment Verification for Missouri National Guard
About
Missouri National Guard
The National Guard is the only branch of the military that supports both the president of the United States and the governor of the Guard's home state. This unique aspect is called our dual mission, and as a result, the Missouri National Guard answers to both President Donald Trump and Governor Eric Greitens. Our STATE MISSION is to provide trained and disciplined forces for domestic emergencies or as otherwise required by state law under the authority of the governor. Before the September 11, 2001 terrorist attacks, when most people thought of the Missouri National Guard, they typically pictured Guard members filling sandbags or helping transport effected citizens during the floods of 1993. Our role has expanded since 9/11, with Guard members continually serving around the world and around our country. As but as seen during recent emergencies like the June 2008 flood and the January 2009 ice storms, that stateside mission is still a major part of what we do. In the past five years, the Missouri National Guard has responded to a wide range of state and national emergencies including flooding on the Mississippi, tornadoes and hurricanes in the Gulf Coast. Our FEDERAL MISSION is to maintain properly trained and equipped units for prompt mobilization for war, national emergency, or as otherwise directed by the president. Missouri National Guard members must always be ready for any mission from the president, including peacekeeping missions and overseas contingency operations.
Verify your employment at Missouri National Guard
TRUV allows you to complete employee, employment and income verifications faster. The process is simple and automated, and most employees are verified within 24 hours. Verifiers love TRUV because it's never been easier and more streamlined to verify an employee.
Number of employees
600

–

20000
Address
Jefferson City, MO,
Create an account instantly and start building with Truv. You can also contact us to design a custom package for your business.
Learn more about
verifications