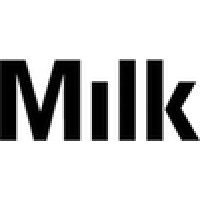 Employment Verification for Milk
About
Milk
Milk is built to enable creative expression and collaboration. The Milk ecosystem is made up of seven divisions, which include an agency, studio spaces, production services, and a makeup line. As a full-service creative studio, Milk activates at every step of the creative process—from conceptualizing groundbreaking ideas and products, to producing and distributing them. With twenty years of experience nurturing and empowering new generations of creators, Milk serves as a connector between the established and the emerging. Our seven divisions include: MILK AGENCY Milk Agency operates as a creative agency, a production resource, and a brand partner to shape culture through compelling strategies, content, and experiences. MILK STUDIOS Milk Studios is a premier, full service photography and film studio. MILK DGTL Milk DGTL offers creative digital services including capture, edit, archiving, exhibition printing and digital equipment rental. MILK EQ Milk Equipment Rental is the most comprehensive source of photography and film equipment in New York and Los Angeles. MILK EVENTS Milk Events offers event production services to create industry leading live experiences for brands, organizations and individual clients worldwide. VELEM Velem is a post production studio specializing in high-end finishing for print, digital, and film. MILK MAKEUP Milk Makeup is an eco-conscious beauty line that believes it's not just about how you create your look; it's what you do in it that matters.
Verify your employment at Milk
TRUV allows you to complete employee, employment and income verifications faster. The process is simple and automated, and most employees are verified within 24 hours. Verifiers love TRUV because it's never been easier and more streamlined to verify an employee.
Number of employees
600

–

20000
Create an account instantly and start building with Truv. You can also contact us to design a custom package for your business.
Learn more about
verifications