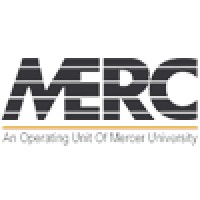 Employment Verification for Mercer Engineering Research Center
About
Mercer Engineering Research Center
Mercer Engineering Research Center (MERC) is a non-profit operating unit of Mercer University, a private, comprehensive university located in Macon, Georgia. Located in Warner Robins, GA just 5.5 miles from Robins AFB, MERC was established in 1987 as the research extension of the School of Engineering. Our core competencies include structures technology, industrial systems and materials technology, rehabilitation and ergonomic sciences, materials engineering support to include laboratory testing, metallurgical and failure analysis, stress analysis and testing, durability and damage tolerance analysis, finite element modeling and analysis, reverse engineering, electronic combat systems engineering, advanced signal processing algorithm development, simulation and modeling, process analysis and design, information systems technology, and integrated logistics systems. Are you a talented professional looking to join an experienced team of engineers, analysts and technology experts? Mercer Engineering Research Center (MERC) offers challenging career opportunities in electronic engineering, mechanical engineering, aerospace engineering, software engineering, system support, analysis and testing. Learn more about MERC career opportunities at http://merc-mercer.org/#career.
Verify your employment at Mercer Engineering Research Center
TRUV allows you to complete employee, employment and income verifications faster. The process is simple and automated, and most employees are verified within 24 hours. Verifiers love TRUV because it's never been easier and more streamlined to verify an employee.
Number of employees
600

–

20000
Address
1501 MERCER UNIVERSITY DR, Macon, GA, 31207
Create an account instantly and start building with Truv. You can also contact us to design a custom package for your business.
Learn more about
verifications