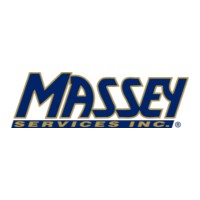 Employment Verification for Massey Services
About
Massey Services
At Massey Services, we are committed to providing GREAT SERVICE that protects homes and businesses against the devastation of termite damage, unwanted and unhealthy pests and makes your landscape green, beautiful and healthy all year long. We believe in Total Customer Satisfaction, which is why you can expect more…and get it! Based in Orlando, FL, Massey Services is the nation's fifth largest pest prevention company and largest privately held, family-owned company in the business. Celebrating 35 years of profitable growth, Massey Services and its subsidiary organizations employ nearly 2,400 team members and operate approximately 2,200 vehicles providing residential and commercial pest prevention, termite protection, landscape and irrigation services to approximately 650,000 customers from Service Centers throughout Florida, Georgia, Louisiana, Texas, South Carolina, North Carolina and Oklahoma.
Verify your employment at Massey Services
TRUV allows you to complete employee, employment and income verifications faster. The process is simple and automated, and most employees are verified within 24 hours. Verifiers love TRUV because it's never been easier and more streamlined to verify an employee.
Number of employees
600

–

20000
Create an account instantly and start building with Truv. You can also contact us to design a custom package for your business.
Learn more about
verifications