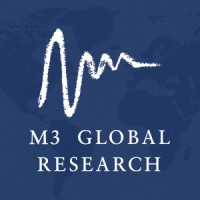 Employment Verification for M3 Global
About
M3 Global
M3 Global Research provides the most comprehensive and highest quality market research recruitment and support services available to the global healthcare industry with relationships with over 2 million physicians in more than 70 countries worldwide. M3 Global Research operates an ISO 20252 certified panel with the highest quality data collection and project management capabilities that cover the spectrum of quantitative and qualitative techniques utilized today. Our quantitative and qualitative research services incorporate all of the most advanced statistical and attitudinal methodologies allowing our research clients to provide state-of-the-art offerings and support services to their end-client customers throughout multiple industry sectors.
Verify your employment at M3 Global
TRUV allows you to complete employee, employment and income verifications faster. The process is simple and automated, and most employees are verified within 24 hours. Verifiers love TRUV because it's never been easier and more streamlined to verify an employee.
Number of employees
600

–

20000
Create an account instantly and start building with Truv. You can also contact us to design a custom package for your business.
Learn more about
verifications