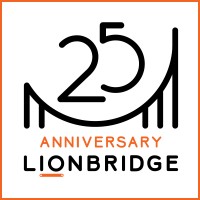 Employment Verification for Lionbridge Technologies
About
Lionbridge Technologies
Lionbridge partners with brands to break barriers and build bridges all over the world. For 25 years, we have helped companies connect with their global customers and employees by delivering translation and localization solutions in 350+ languages. Through our world-class platform, we orchestrate a network of passionate experts across the globe who partner with brands to create culturally rich experiences. Relentless in our love of linguistics, we use the best of human and machine intelligence to forge understanding that resonates with our customers' customers. Based in Waltham, Massachusetts, Lionbridge maintains solution centers in 23 countries. Learn more at http://www.lionbridge.com.
Verify your employment at Lionbridge Technologies
TRUV allows you to complete employee, employment and income verifications faster. The process is simple and automated, and most employees are verified within 24 hours. Verifiers love TRUV because it's never been easier and more streamlined to verify an employee.
Number of employees
600

–

20000
Address
HO NM New Mexico, Corona, NM, 88318
Create an account instantly and start building with Truv. You can also contact us to design a custom package for your business.
Learn more about
verifications