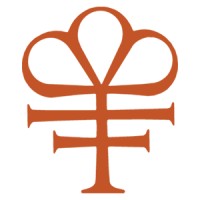 Employment Verification for Lindenmeyr Munroe
About
Lindenmeyr Munroe
Our extensive history begins in 1859 with the opening of Lindenmeyr Paper in Manhattan, New York. Throughout the years, we have focused on building a strong future for the print industry by pursuing strategic acquisitions and joining forces with renowned print advocacy organizations. Today, Lindenmeyr Munroe is the leading independent paper, packaging, wide format and facility solutions provider in the US, supporting businesses nationwide with a comprehensive selection of products and services. With financial stability, we are able to continuously invest in our people, local inventories with diversified products, and the latest technologies that provide innovative solutions. We are locally available in every facet, making us easily accessible and allowing us to maintain our commitment to provide exceptional service and selection to our customers. Lindenmeyr Munroe has the experience, knowledge, infrastructure, and technology to be your reliable and trustworthy partner. Lindenmeyr Munroe benefits from our corporate parent, Central National Gottesman Inc. (CNG). Founded in 1886 and headquartered in Purchase, NY, CNG is a global sales, marketing and distribution leader in the pulp, paper and forest products industry, with revenue exceeding $6 billion.
Verify your employment at Lindenmeyr Munroe
TRUV allows you to complete employee, employment and income verifications faster. The process is simple and automated, and most employees are verified within 24 hours. Verifiers love TRUV because it's never been easier and more streamlined to verify an employee.
Number of employees
600

–

20000
Create an account instantly and start building with Truv. You can also contact us to design a custom package for your business.
Learn more about
verifications