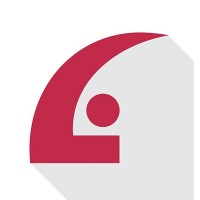 Employment Verification for Life Leadership: Financial, Professional & Personal Development
About
Life Leadership: Financial, Professional & Personal Development
Life Leadership is a multi-level marketing company that focuses on the development of individuals in terms of financial, professional, and personal growth. It was founded in 2011 by a group of businessmen and entrepreneurs from various industries. The company offers a range of products and services such as leadership development training, personal finance coaching, and personal growth materials such as books, CDs, and DVDs. The company also offers a variety of membership packages that provide access to different levels of training, tools, and resources. Life Leadership promotes a philosophy of personal responsibility and accountability, encouraging individuals to take ownership of their lives and make positive changes in their personal and professional pursuits. The company operates on a direct selling model, where members earn income by promoting and selling Life Leadership products and services to others. The company has garnered a significant following and has been recognized for its contributions to the personal development industry. However, like many MLM companies, Life Leadership has faced criticism regarding its business practices and the potential for members to experience financial losses. Despite this, the company continues to attract thousands of members and offers a platform for individuals seeking personal and professional growth.
Verify your employment at Life Leadership: Financial, Professional & Personal Development
TRUV allows you to complete employee, employment and income verifications faster. The process is simple and automated, and most employees are verified within 24 hours. Verifiers love TRUV because it's never been easier and more streamlined to verify an employee.
Number of employees
600

–

20000
Create an account instantly and start building with Truv. You can also contact us to design a custom package for your business.