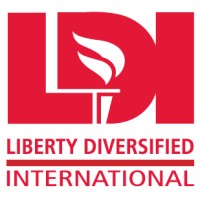 Employment Verification for Liberty Diversified International
About
Liberty Diversified International
Comprised of multiple companies with headquarters in Minneapolis, Minnesota, Liberty Diversified International (LDI) is a privately held company employing more than 1,900 individuals across our manufacturing and production facilities and core business operations in Minnesota, Iowa, Nebraska, Georgia, Mississippi, Texas, Arizona, California, and Mexico. With deep roots in the corrugated box manufacturing industry, we operate in the core markets of paper, packaging, workplace environments, and building products. Since our inception in 1918, our values – Caring, Innovation, Trust and Excellence – have guided our day-to-day activities. We believe that when our employees are aligned with these values, we create superior solutions and service for our customers. The LDI family of companies includes Liberty Packaging, Liberty Paper, Inc., Liberty Plastics (Quarrix) and Safco Products.
Verify your employment at Liberty Diversified International
TRUV allows you to complete employee, employment and income verifications faster. The process is simple and automated, and most employees are verified within 24 hours. Verifiers love TRUV because it's never been easier and more streamlined to verify an employee.
Number of employees
600

–

20000
Create an account instantly and start building with Truv. You can also contact us to design a custom package for your business.
Learn more about
verifications