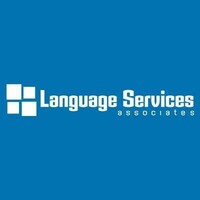 Employment Verification for Language Services Associates
About
Language Services Associates
Established in 1991, LSA's mission is to help people and companies survive and thrive in a global environment. Leading corporations across the globe depend on our language solutions to get the cultural support they need, while benefiting from the best customer service possible. As one of the largest and fastest-growing language services providers in the world, our employees and linguists know that what they do matters; together, we are making a difference in society through language. Every day, we help millions of non-English speakers overcome communication barriers, meet goals, build trust and grow as individuals. It is this passion for helping others that continues to drive our culture of service excellence, and that keeps clients coming back! We're proud to fulfill the multicultural communication needs of more than 1,400 clients worldwide, in over 200 languages, across virtually every industry. Our language solutions include telephone interpreting, translation and localization, video remote interpreting, face-to-face interpreting, sign language interpreting and language assessments.
Verify your employment at Language Services Associates
TRUV allows you to complete employee, employment and income verifications faster. The process is simple and automated, and most employees are verified within 24 hours. Verifiers love TRUV because it's never been easier and more streamlined to verify an employee.
Number of employees
600

–

20000
Create an account instantly and start building with Truv. You can also contact us to design a custom package for your business.
Learn more about
verifications